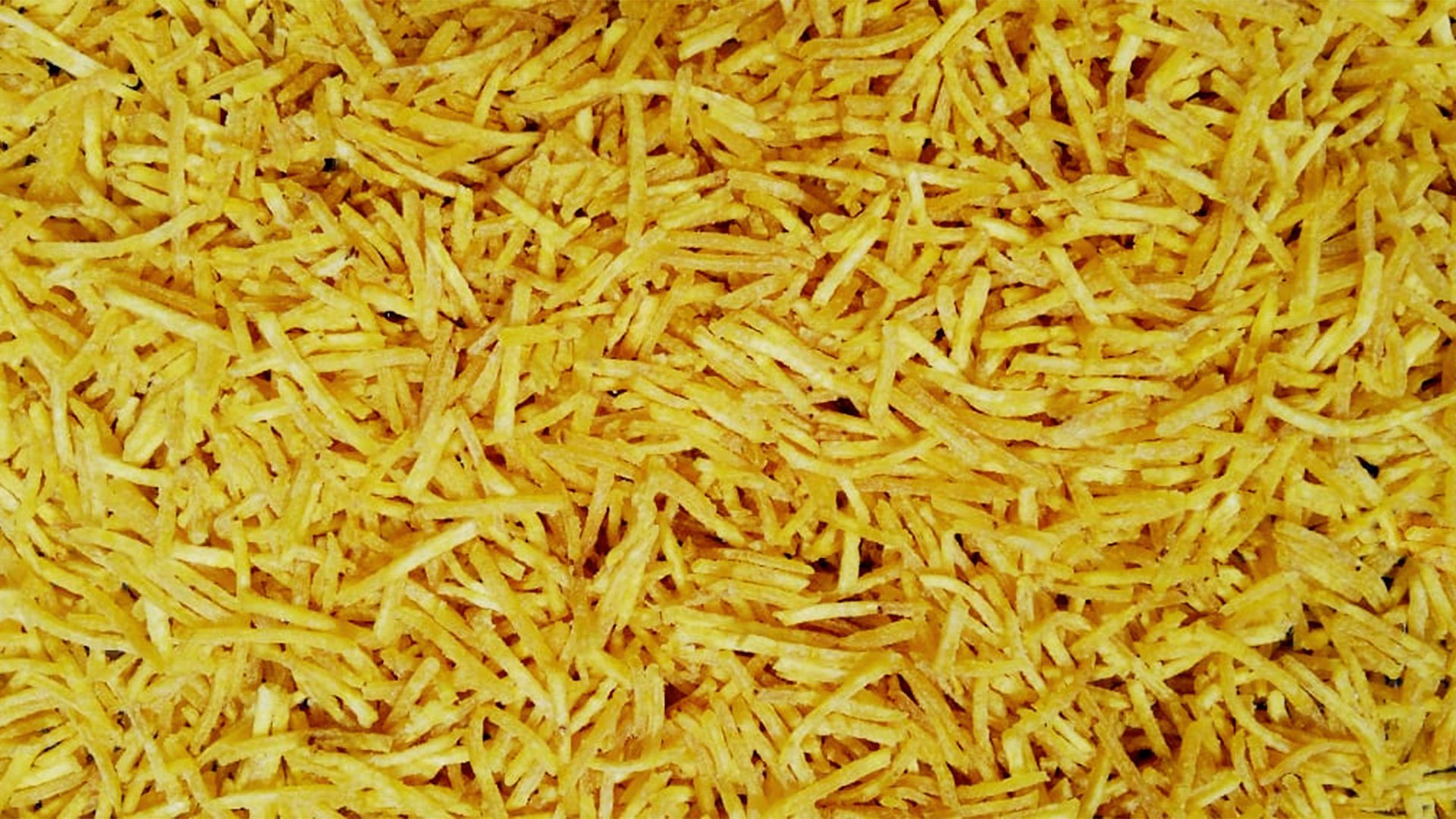 PORTO'S SALAD TOPPERS | PLANTAIN STRINGS
Made from a variety of the common banana called "plantain", also known as "cooking banana", plantain strings are thin, tasty little strings of savory crunchyness!
REINVENT YOUR MEALS!
Plantain Strings are a great, gluten free dressing for many foods. Put them in your salads to give them a new dimension in texture and taste!, mix them up with your meals! Try them out and spice up your recipes!
STANDARD PLANTAIN STRINGS
The standard plantain strings flavor is the normal presentation.
We are currently shipping our plantain strings under our brand "PORTO'S: SALAD TOPPERS | PLANTAINS STRINGS", we can also produce them in bulk. Contact us for more details.
BAG SIZE
FX2: 13cm x 22,5cm
BOX SIZE
CX2: 24 Units